[Cabelas] Cabelas: Tannerite® Exploding Rifle Targets - 16 Pack $49.99 ($44.00 off)
Deal Link:

Price:

49.99

Retailer:

Cabelas

https://cabelas.ca/product/105909/t ... ts-16-pack
Product Description

• Mix it! Shake it! Shoot it!
• Perfect for long range target practice and fun to use
• Exceptionally stable and non-explosive until mixed
• Gives immediate positive feedback when hit

Tannerite® Exploding Rifle Targets are one of the most fun targets you can buy when used as directed. Tannerite is a binary explosive used primarily to make targets for firearms practice. Tannerite is unique because it is exceptionally stable when subjected to less severe forces such as a hammer blow, being dropped, or shot with a rimfire. The targets are supplied as two powders, that when carefully combined as indicated in the instructions, produce an explosive target. The two individual components are completely safe and stable by themselves, and will not explode until mixed together. Tannerite detonations only occur when the target is hit with a bullet at high velocity, producing a large explosion and cloud of water vapour. This is useful for long range shooting practice, as you get immediate feedback when a target is hit. The minimum recommended shooting distance for the targets is 100 yd. Includes binary exploding targets, catalyst packs, one mixing container and one set of earplugs.
Model Quantity Total Tannerite Weight
1/2 lb. Targets 16 8 lb. per pack


Note: PAL is required to purchase this product. Limit of 44 lb. of Tannerite powder per order.
Great way to keep it exciting for those new or old to the sport.
Just to be clear, if you don't like guns then don't buy them or click away from this thread. Gun deals //ARE ALLOWED ON RFD//. To quote a mod here (Mr. Disco) from this thread
cabelas-cabelas-9mm-beretta-apx-centref ... #p29026144

Mar 6th, 2018 11:35 am

#8 Report

MrDisco
Moderator
User avatar
Sep 30, 2001
26673 posts
5670 upvotes
Toronto

Just so everyone is clear:

- deals on legal firearms is allowed on this site.
- if this offends you, you have a number of options available. You can start a thread in the feedback forum voicing your displeasure. You can use your freewill and simply ignore the thread. You can write to your MP/MPP to have the laws changed and ban fireaarms. etc.
- threadcrapping in this thread won't be tolerated as it just leads to a complete breakdown in civility. if you wish to comment on the deal itself feel free to participate.

Hope everyone has a safe time shooting and take a friend and the kids shooting and learn proper safe gun handling and have a fun time.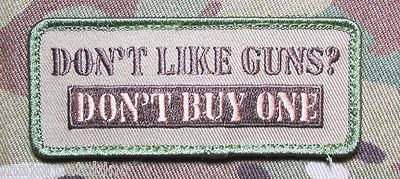 Keep the chat gun related here.